Patritti was founded in 1926 by Giovanni Patritti and is Adelaide's only remaining 100% family owned, fully operational urban winery.
The historic winery is located on a suburban street, just 12km from Adelaide's city centre in Dover Gardens.  Despite this unique location, Patritti is a genuine "grapes to glass" operation.  The winemakers and production team have total control over winemaking operations from vinification to packaging.
With respect to our family values and authentic tradition of hard work, the Patritti team, work with integrity and strive for excellence to produce wines that deliver not only high quality but high value to our customers and trade partners.
Patritti is a long time five red star winery in the Halliday Wine Companion and regularly achieves accolades and recognition in Australian and International wine competitions.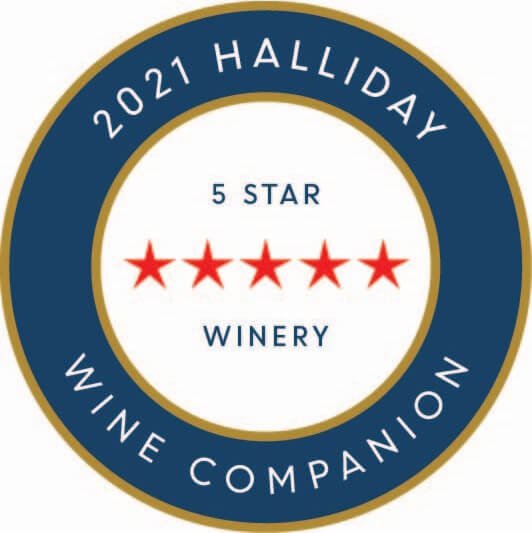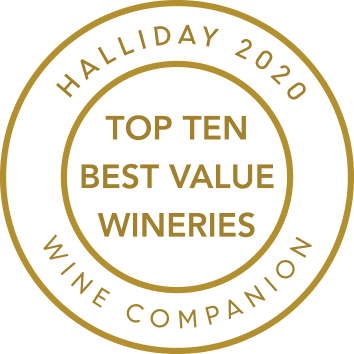 Giovanni Patritti was among the first Italian immigrants to arrive in South Australia.  In 1925, a 25 year old Giovanni boarded a ship at the port of Genoa and left his Piedmontese village of Carru for a brighter future.  He believed he was on his way to America to meet his sister.  Instead he landed at Port Adelaide, South Australia, on the 28th of April, 1925.
With not a word of English, Giovanni still managed to swiftly gain employment.  He changed his Italian name to the more 'Australian' John, and after a number of different jobs, began selling ice-cream at the gates of the Botanic Gardens in Adelaide.
Just one year later, Giovanni was leasing vineyards in the Brighton District, 15km south of Adelaide City (now the City of Marion), and making wine for the 'new Australians'.
By the late 1920s Giovanni owned a number of acres of vineyard and had built a winery with his best friend, Cristiano (Jimmy) Bissacca.  From the late 1920s until the 1960s, Patritti predominantly produced dry red table wines and fortified wines.
Out of a need to diversify and continue business growth in the early 1970s, the Patritti family came up with an ingenious and resourceful solution – one that has remained a unique point of difference for more than 40 years. 1974 saw the first release of 100% natural non-alcoholic sparkling grape juices from wine grapes.  Some years later apple juice was introduced.
Since the late 2000s, Patritti has shifted their focus towards premium wines and adopted 'new' and rare grape varieties, adding depth and diversity to an already extensive range. 
In the late 1950's, the city of Adelaide was growing, and the original family vineyards that surrounded the current winery site were lost to the urban sprawl.  This led Patritti to source new land for their vines and in the early 1960's, two premium properties were purchased in the McLaren Vale region.
Blewitt Springs (McLaren Vale)
The Blewitt Springs vineyard is planted with 11 hectares of predominantly old vine Shiraz as well as Cabernet Sauvignon and Mataro. This highly regarded region of McLaren Vale is characterised by increased elevation and the free draining ancient, 56 million year old soil known as the North Maslin Sands.
Tatachilla (McLaren Vale)
The Tatachilla vineyard is planted with 15.5 hectares of old vine Grenache, as well as Shiraz and Cabernet Sauvignon. This vineyard has ocean views and benefits from climate regulating sea breezes on Sandstone soils.
Urban Vineyards
Since 2006, the Patritti family have been custodians of the historic Marion Vineyard, planted in 1907 and comprising approximately 1 hectare of Grenache and 0.4 hectares of Shiraz. It is believed to be the oldest commercially operating urban vineyard in the world.
As part of a long-term arrangement with the City of Marion, Patritti also commercially operate two other smaller but historically significant vineyards in the suburbs at Oaklands Estate Reserve and Warriparinga Wetlands.  These vineyards comprise old vine plantings of Muscat, Palomino and Pedro Ximenez.
The Patritti family have been making wine at their current Dover Gardens site continuously since 1926. Today the winery retains the charm of the traditional cellars but is also a fully functioning, modern commercial winery. All bottling and packaging is conducted on site at our modern bottling and packaging facility.
Senior Winemaker – James Mungall
James is a third-generation Patritti family member and carries on the family tradition of winemaking at the Dover Gardens winery.
He first began helping out in the winery around the time he learned to walk and has worked in his family's business ever since.
James is a very skilled and dedicated winemaker. He is passionate about continuing his family's winemaking history and has great respect for the past and view to the future.
Winemaker – Ben Heide
Ben's love for the wine industry began when he took his first job working on vineyards in McLaren Vale after finishing high school.
Ben first met James at Uni and then started working for Patritti part time while studying. Following completion of his degree, he spent several years making wine in McLaren Vale. James and Ben continued to keep in touch over the years through their love of wine and Ben returned to Patritti in 2006 to work as a winemaker.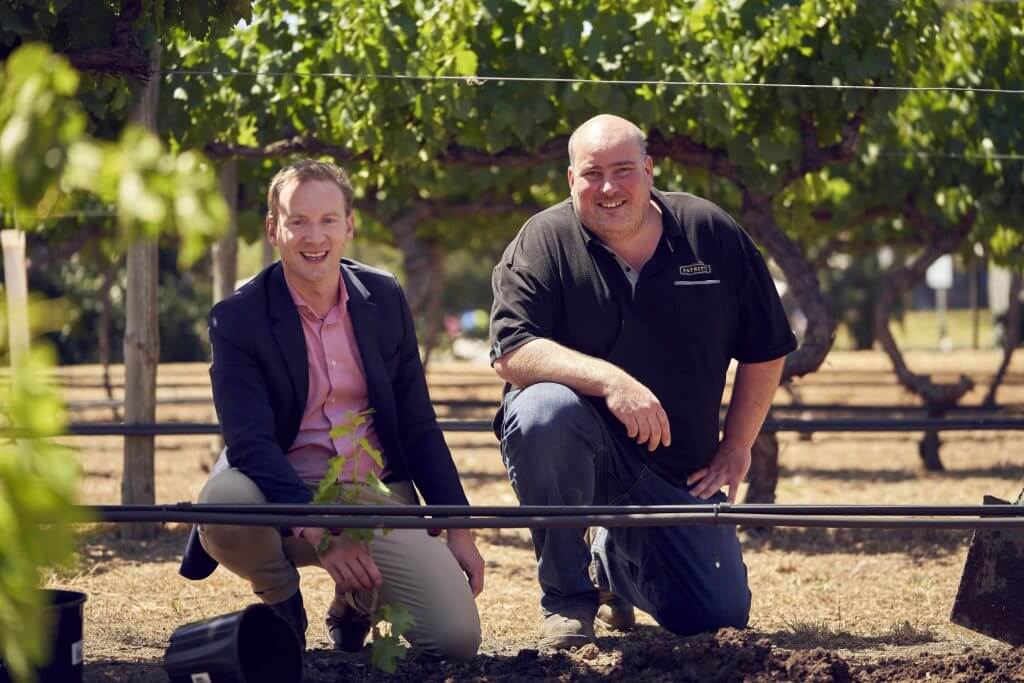 Article from Winetitles Media: Patritti Wines has replanted new vines at its city vineyard in the Adelaide suburb of Marion, one of the last remaining urban Adelaide vineyards.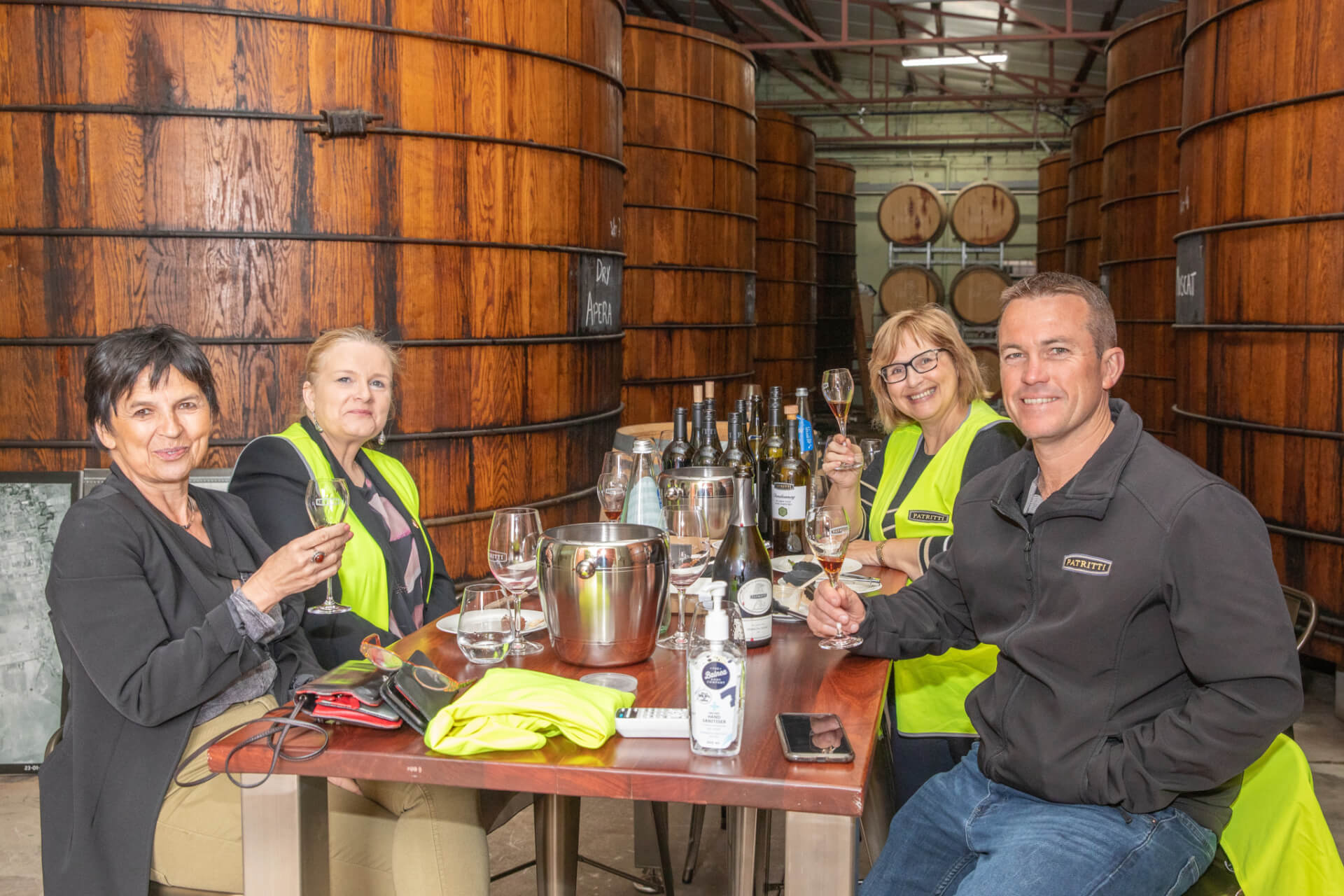 Article from Gosia Hill: Despite the looming uncertainties of trade with China and the COVID-19 pandemic, Patritti is focusing on trading with emerging wine importing countries such as Vietnam and Poland.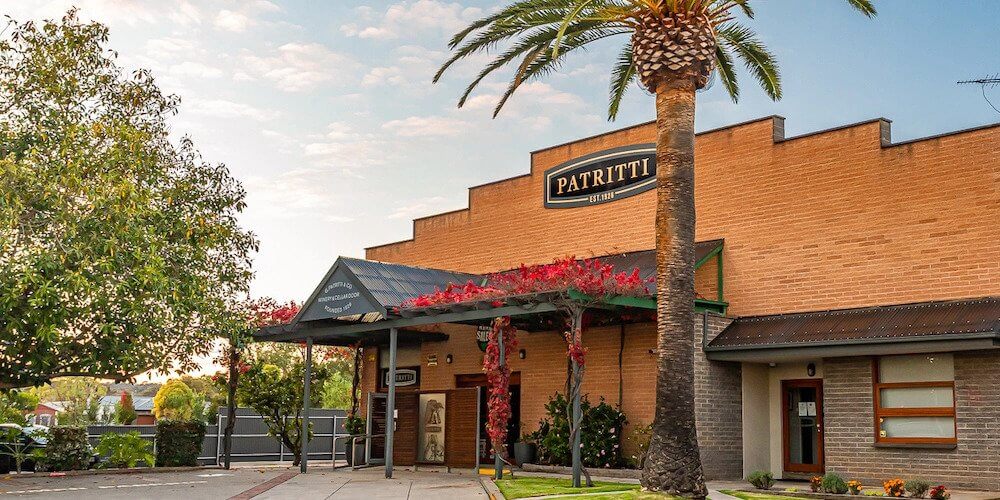 Article from GLAM Adelaide: Patritti Wines' historic cellar door has undergone a stunning renovation.