Whether you're a resident of Adelaide or simply visiting this charming city, it's possible that our beautiful, historic winery and tasting room is on your doorstep – and you don't even know it.
A range of wine experiences are available, from structured wine tasting flights daily (Reservations recommended) to regular Friday evening and weekend events with food trucks and live music each week. Wine available by the glass and bottle to consume in our beautiful grounds with antipasto platters and pate boards available daily from 11am to 5pm. We have plenty of covered space in our Barrel Warehouse, Marquee and Cellar II, otherwise enjoy our lovely outdoor space with plenty of covered seating. We have plenty of onsite parking for our live music event days, please follow the signs to the rear of the yard. 
Once a year people travel from all over Adelaide to our traditional and unique Musto event where we sell fresh grape must (Musto is Italian for must) to the general public to make their own wine at home.
A Quality Tourism Accredited business with over 50,000 visitors annually, we're one of South Australia's most exciting and fastest growing wine brands – and we're only just getting warmed up!

Quite literally tucked away on a quiet residential street in Dover Gardens, Patritti is suburban Adelaide's only 100% family-owned, fully operational winery. We're less than ten minutes from the tourist precincts of Glenelg and Brighton, and twenty minutes from the CBD.
In addition to wine tasting experiences in our beautiful Cellar II, our retail cellar door stocks a full range of table wines, fortified wines, alcohol removed wines and non alcoholic juices, all of which are produced onsite at our Dover Gardens winery and bottling hall.
Monday to Thursday 10am to 5pm
Friday 10am to 9pm
Saturday  10am to 5pm
Sunday 11am to 5pm
Public Holidays 11am to 5pm
For Holiday trading hours please click here.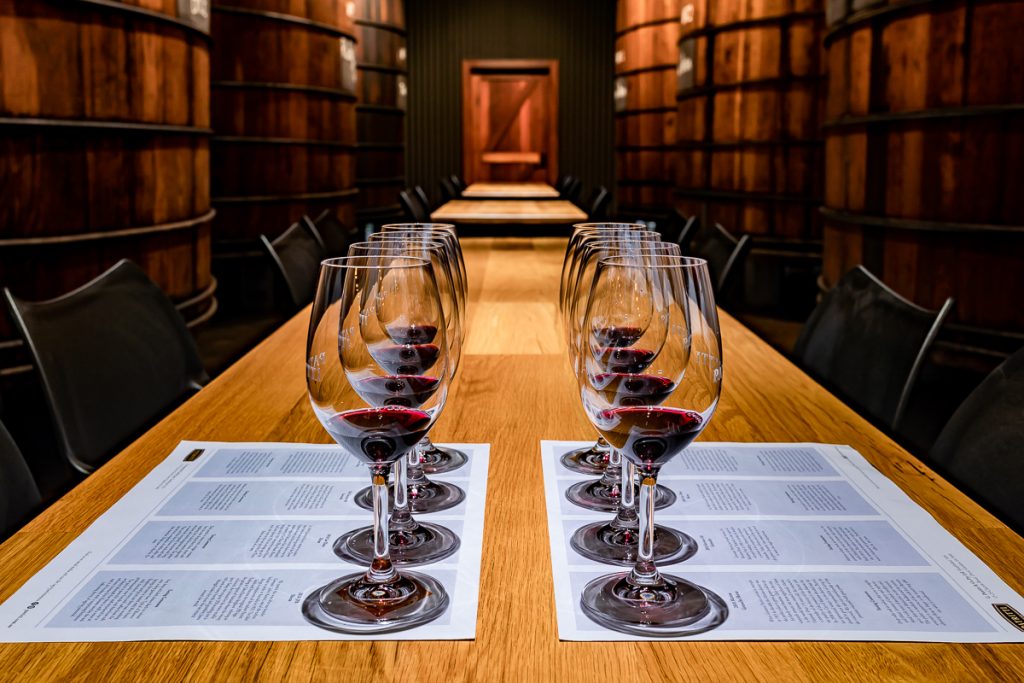 Discover Patritti Wines in a structured sit down tasting between our historic Vats in Cellar II. This is available for up to 8 people. Please book in advance to avoid missing out.
For larger group tastings of 6 to 20 people these are available everyday at 10am & 11am. Group bookings must be booked in advance.